Explosion-proof electrical appliances, as their name implies, are electrical appliances that can prevent explosions in the presence of explosive dangerous gas mixtures. Explosion-proof electrical appliances in China are basically divided into two categories: one is called mine explosion-proof electrical appliances, which is mainly used in places where coal mines, mines have explosive gas such as gas, and the other is called factory explosion-proof electrical appliances, which are mainly used In all places except mines and coal mines. Such as: petroleum, chemical, textile, pharmaceutical, military and other enterprises, including gas explosion-proof and dust explosion-proof electrical appliances.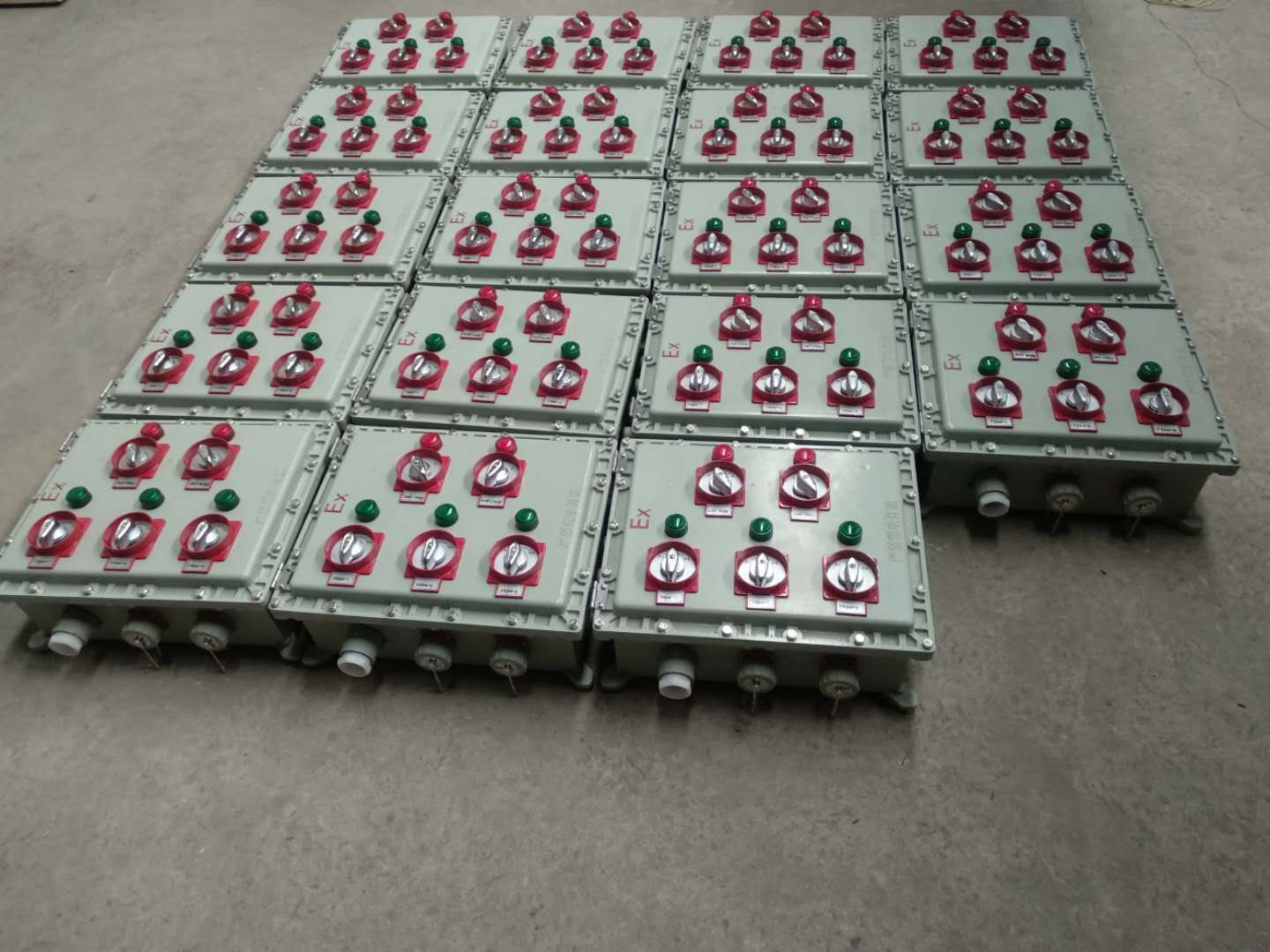 Generally speaking, explosion-proof electrical equipment refers to a type of electrical equipment used in places where explosive gases and vapors are present.
Chemical production often encounters a variety of explosive gases and vapors. Where these media are present, proper selection of appropriate explosion-proof electrical appliances in accordance with relevant codes, standards, and regulations is important to ensure safe production and prevent explosions and fires. Measures.
According to type, it is divided into explosion-proof type, increased safety type, intrinsically safe type, positive pressure type, oil-filled type, sand-filled type, non-spark type and special type.
The main varieties are explosion-proof transfer switches and knife switches, explosion-proof air automatic switches, explosion-proof magnetic starters for factories, explosion-proof control buttons, explosion-proof operation columns, explosion-proof travel switches, explosion-proof pins, explosion-proof junction boxes, explosion-proof junction boxes, explosion-proof pipe fittings, and sealing materials. , Explosion-proof electromagnets and explosion-proof solenoid valves.