Explosion-proof analysis cabin integrates the combination, complete set, installation and application of industrial online instruments, and is widely used in oil refining and chemical companies. The standardized and professional design of the on-site analysis house makes the on-site installation and maintenance of analytical instruments more convenient, and provides a good operating and operating environment for the instruments. While ensuring the required use environment and the accuracy of the analysis data, the use cycle of the analysis instrument has been improved, and it has been used more and more in process devices, and has been widely used in enterprise safety performance.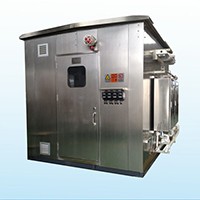 Technical Description
Explosion-proof analysis hut adopts all-steel-type frame structure. The analysis instrument and control unit are assembled in the hut. Sample pretreatment and carrier gas, standard gas, and driving gas are installed outside the hut.
The sampling probe and foreline decompression station are installed nearby the process pipeline.
The cabin is equipped with explosion-proof air-conditioning, explosion-proof electric heating or steam heating equipment (optional), which can adjust the indoor temperature.
The power distribution system is a pipeline system, equipped with explosion-proof power distribution boxes, explosion-proof junction boxes, and other electrical equipment.
The lighting system uses explosion-proof fluorescent lamps with explosion-proof emergency fluorescent lamps.
The cabin is also equipped with ventilation, ventilation, and filtering devices, which can be regularly ventilated to keep the indoor air fresh.
The cabin is also equipped with an alarm interlocking panel (including gas sensors and controllers) and sound and light alarm lights. When there is a leak of flammable / toxic gases, the sound and light alarm lights will give an alarm to protect personal safety.