Explosion-proof flexible connecting pipe is suitable for flammable dust environment in areas 20, 21, 22, and IIBIIC class T1-T6 group of explosive mixtures. It is used as the connection of the inlet and outlet of explosion-proof electrical equipment or the connection of places with difficult bending of steel pipe . The two ends of the explosion-proof flexible pipe structure hose are metal threaded unions. The pipe body consists of metal hose, high-quality rubber with outer cloth interlining, reinforced nylon cloth sheath, and steel wire braided mesh pipe. This product has the advantages of flame resistance, oil resistance, corrosion resistance, water resistance, abrasion resistance, aging resistance, good flexibility, solid structure, reliable operation, etc., and generally has lengths of 500, 700, and 1000.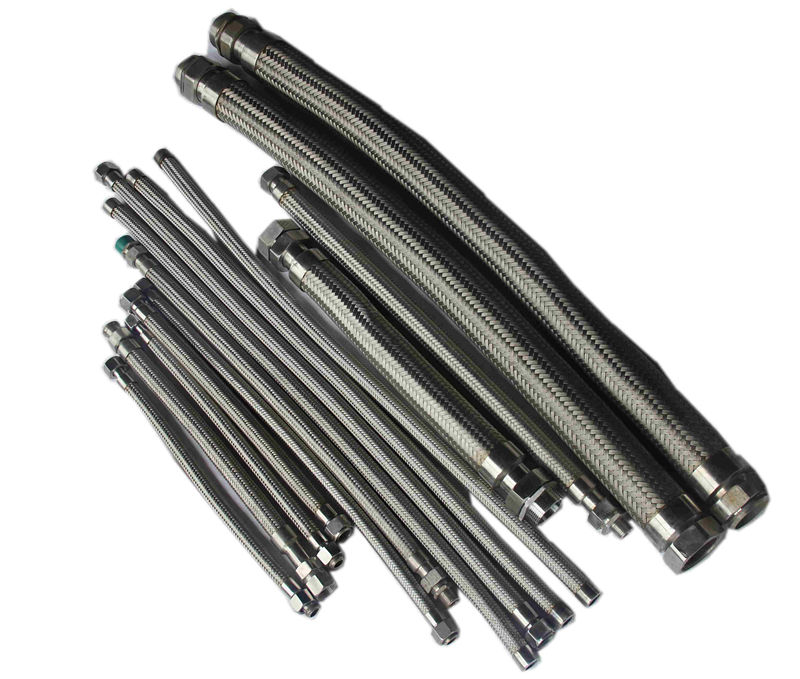 Scope of application:
1.
Applicable to dangerous places in Zones 1 and 2;
2.
Suitable for ⅡA, ⅡB explosive gas environment;
3.
Applicable to flammable dust environment 20, 21, 22;
4.
Suitable for explosive gas mixing temperature: T1 ~ T4;
5.
Widely used in hazardous environments such as oil extraction, oil training, chemical industry, military industry, and dangerous places such as offshore oil platforms, tankers, and scene lighting.